Stories for Starting School
Here are some story recommendations to read with your children before school...
The Colour Monster Goes to School by Anna Llenas
The Colour Monster is a little bit scared about going to school for the first time but he soon tries some new activities and by the end of his first day, he has changed colour! This story is great to get children thinking and talking about any worries they may have at school and other emotions they will be feeling during this period of transition.
Starting School by Janet & Alan Ahlberg
This story looks at lots of different 'first experiences' for children throughout their first year at school.
Alfie and the Big Boys by Shirley Hughes
Alfie is amazed by the games the 'big boys' play and he wants to be part of their games too. Through the story, Alfie realises that the 'big boys' are vulnerable and sensitive just like Alfie feels himself.
Harry and the Dinosaurs Go To School
Harry is a bit nervous about his first day at school and so are some of the other children in his class (and his dinosaurs!) By the end of the day, Harry has already made a new friend and had lots of fun playing.
Lulu's First Day by Anna McQuinn
Lulu is starting preschool and is a little bit worried about leaving mum for the first time, but she soon finds lots of fun things to do around the classroom.
King of the Classroom by Derrick Barnes
This book empowers children to feel confident about starting school and turns those fears into things to be excited about.
Hello Friend by Rebecca Cobb
A little girl makes friends with a little boy but she worries that he doesn't like her as much as she likes him, then realises he might just be a bit shy. This story is great to talk to children about making new friends at school and how different children might have different emotions about starting school and that's okay.
First Week at Cow School by Andy Cutbill
Daisy (who is not really a cow) is starting cow school, but she can't do lots of the things that the other cows can. This story celebrates differences and being unique, looking at how everyone has their own talents and we can learn new things by making new friends.
Whiffy Wilson: The Wolf Who Wouldn't Go To School by Caryl Hart & Leonie Lord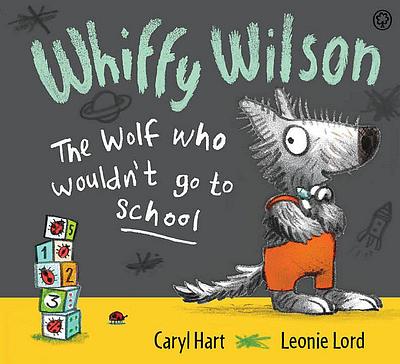 This is about a little wolf who can't count to ten yet or write his name, but soon after spending some time at school realises that there are lots of things to learn through play!
Charlie and Lola: I Am Too Absolutely Small For School by Lauren Child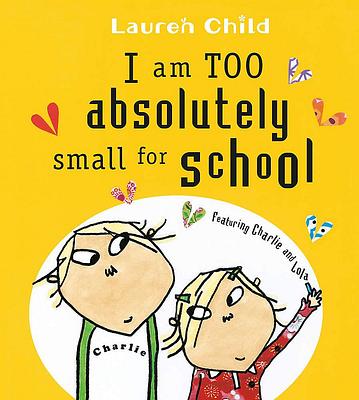 Lola has lots of excuses about why she shouldn't start school but her big brother Charlie soon shows her that there are lots of reasons why she should start school.